Looking for Alternative Gifts This Holiday Season?
Details

Parent Category: Advice
Published on Monday, 09 October 2017 06:08
Hits: 531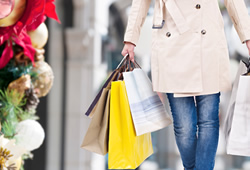 What do you think of as alternative gifts? A family trip? Tickets to a special event? Have you considered helping others. Here are a few suggestions for doing just that.
Give to a charity. Undesignated monetary donations are not the only way to give. Some charities let you choose a specific gift. For example, gifts to the Heifer Project provide animals, basic needs, trees, bees, and much more to help families around the world attain sustainable livelihoods. Choose to help a child by providing toys and clothing. Provide toys to help stock a store where low income parents can buy gifts for their children inexpensively. If you can, help out.

Help your community food bank. There may be many different ways to help. Possibilities include sponsoring a meal for a family, donating goods, delivering meals, serving meals, organizing donations, and collecting donations.

Give the gift of your time. Help someone out by running errands, shopping, working in their yard, cleaning their house, doing home repairs, taking them to appointments or visiting with them.

Volunteer. Spend time volunteering instead of shopping. Many organizations can use volunteers not just during the holiday season but year round.

Assemble a kit. Various organizations accept donations of kits that can be used after emergencies or disasters. For example, cleaning supplies are needed after a flood. Look for the list of kit contents on the organization's website.
For many more suggestions, search for alternative gifts with your favorite search engine.
By: Drew Guthrie
Carrying the goal of serving the underserved, Andrew Guthrie has taught Financial Fitness, a program which helps lead lower-income individuals into financial self-sufficiency, through Boulder County for two years. He has also volunteered with Special Olympics and Habitat for Humanity.