What Do You Need to Know About the KRACK Wi-Fi Vulnerability?
Details

Parent Category: Advice
Published on Thursday, 26 October 2017 10:31
Hits: 500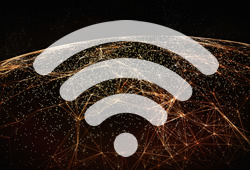 Researchers have discovered a vulnerability in the Wi-Fi WPA2 security protocol. This vulnerability affects most devices that can use a Wi-Fi connection. Hackers could exploit this problem to capture all the traffic coming into or out of any device with a Wi-Fi connection such as laptops, phones, routers, tablets, and smart devices. Though to exploit the problem, a hacker would have to be near the device.
The good news is that the vulnerability can be patched. Vendors are quickly releasing patches as they were notified before it was made public.
To protect yourself, update your devices when the security patches are available. In the meantime, you may want to turn off Wi-Fi on your phone or other mobile device.
These articles have more detailed information.
By: Drew Guthrie
Carrying the goal of serving the underserved, Andrew Guthrie has taught Financial Fitness, a program which helps lead lower-income individuals into financial self-sufficiency, through Boulder County for two years. He has also volunteered with Special Olympics and Habitat for Humanity.