Looking for Tips to Manage Your Debt?
Details

Written by

Remar Sutton

Category: Articles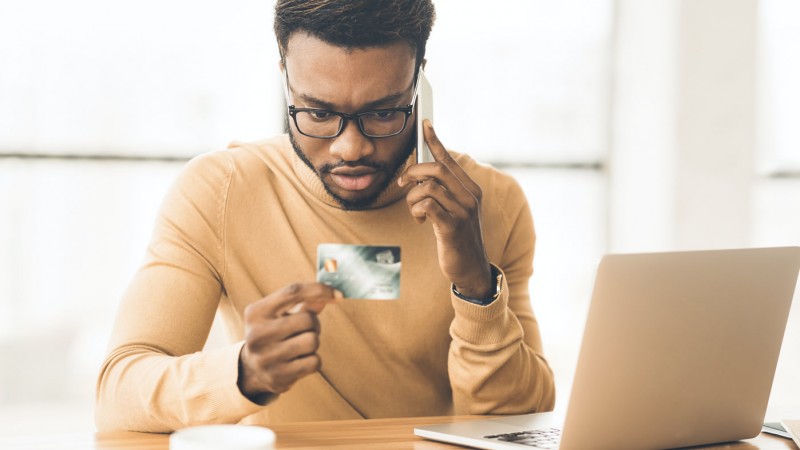 Concerned about your debt? You aren't alone. According to the Federal Reserve's February 2021 Consumer Credit G.19 report, U.S. consumer debt is around $4.2 trillion. While this total includes credit card debt, education loans, and auto loans, it does not include real estate loans.
Debt is costly. The longer it takes to pay off debt, the more money you pay in interest.
Debt is costly. The longer it takes to pay off debt, the more money you pay in interest.
These tips can help you start taking control of debt.
Reduce Debt
If you want to reduce your debt you need a plan.
If you don't have a budget, create one. This article shows you how.

Look for ways to reduce your everyday expenses so that you have more money to apply to your debt.

Since credit cards usually have higher interest rates than home and vehicle loans, work on paying down that debt. Focus on one card at a time. Choose to pay down the card with the highest interest rate first or the card with the largest balance. A payment calculator, such as this one, can help you determine how quickly you can pay it down.

Split unexpected income between savings and debt reduction.

As you pay down debt, stick to your budget. You don't want to add to the balances on your credit cards.
Trouble Paying Bills
If you are having trouble paying your bills, you may feel overwhelmed. These are some steps you can take.
Make paying necessities such as rent, utilities, and transportation your top priority.

If you have trouble paying your mortgage, talk to your lender about options you may have. Otherwise, if you stop making payments, you may lose your home through foreclosure.

If you have trouble paying your car loan, talk to your lender. Otherwise, the lender may repossess your car.

For credit cards or other non-secured loans, talk to your creditors. You may be able to reduce your payments.
Another option is to use a credit counselor. A credit counselor can help you make a budget, learn money management skills, and make a debt management plan. These tips from the Federal Trade Commission will help you choose a reputable organization.
Debt Collection
A debt collector may contact you if a creditor has stopped trying to collect from you. Under the Fair Debt Collection Practices Act debt collectors can not use abusive, unfair, or deceptive practices when collecting debts. Some of your rights under this law include:
Can't contact you before 8 am or after 9 pm unless you agree. Nor can they contact you at work if they are told that you aren't allowed to receive calls there.

Can call, send letters, emails, or text messages.

Can't discuss the debt with anyone but you, your spouse, or your lawyer. They may contact other people to find out your home address, home phone number, and where you work.
The National Association of Consumer Advocates has more information about debt collection including several videos about dealing with debt collectors.
Avoid Scams and Fraud
It can be easy to fall for a scam when you are under financial stress. Avoid being a victim by taking your time and doimg your research. These tips can help.
Check out any business that wants to help you. The Better Business Bureau or your local equivalent may have a report on the business. Search for reviews.

Don't pay upfront. You should be able to discuss what services they can provide before agreeing to their help.

If you are pressured to act immediately, stop and look elsewhere.

If they use scare tactics such as threatening arrest, look elsewhere.

Don't provide any personal or financial information until you have checked them out.

If they promise a quick or easy fix or a fast result, look elsewhere.
Taking steps to manage and lower your debt may also help you begin to lower stress. And lower stress in turn may energize you in taking the ongoing process to lower debt. It's win – win!