Empty Threats and False Promises
Details

Written by

Tracy Scott

Category: Articles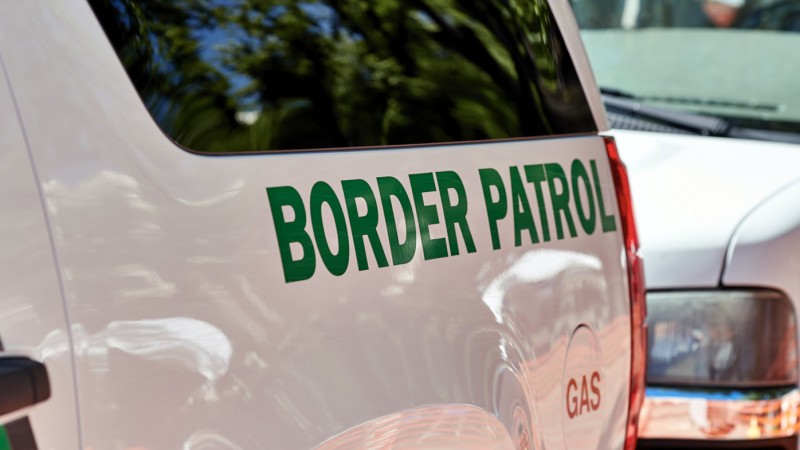 Answering a phone call in the 21st century is easy. Swipe right and you're connected to a person or pre-recorded message. It's deciphering the caller's claims that can get tricky.
Scammers pretending to be border patrol agents are cooking up stories that contain a bit of salt, a dash of sugar, and lots of lies.
Scammers pretending to be border patrol agents are cooking up stories that contain a bit of salt, a dash of sugar, and lots of lies. This combination convinces many people that it's safe to open their wallets, hand over confidential data, or provide information they normally would never share with strangers.
Fortunately, crooks sometimes follow a consistent recipe, making it easier to figure out whether the mix of information on the other end of the line is true or false. So stay alert to the main ingredients of the border patrol agent scam to avoid getting burned.
Pre-Recorded Phone Message
(A few days ago, Phil Johnson received this pre-recorded phone message.)
"Mr. Johnson, this is Border Patrol Agent Nick Case with urgent news. I'm calling to let you know that your name is linked to drugs and money we intercepted near the border today. You must call me back. This is not a joke. If we don't hear from you within the next 24 hours, a warrant will be issued for your arrest. Call me back at 877-555-5467 now to avoid jail time."
(Upon hearing the message, Phil immediately returned the phone call.)
Agent Nick Case: Yeah, this is Nick.
Phil: Uh (gulp) – hi, this is Phil Johnson returning your call. What is going on? How can this be? What —
Agent Nick Case: Slow down, Phil. We want to help you. I need to verify a few things before I can give you more information. First, I need your Social Security number to make sure I'm speaking with the correct Phil Johnson.
Phil: Oh, sure. It's ###-##-####.
Agent Nick Case: Great! Now, where do you bank?
Phil: Huh? What does that have to do with the drugs and money?
Agent Nick Case: It shows here that the money was going to be deposited into your account. I need your bank name and login credentials to confirm that the pre-authorization to deposit money into your account was unsuccessful.
Phil: I'm not sure I should give you that.
Speak without Thinking
Phil was scared when he made the call, which led him to speak without thinking. While he gave the fake agent his Social Security number, he was starting to get a bad taste in his mouth. The fraudster continued to pressure Phil for his private information and even claimed that the agency couldn't release further details unless he paid a fee via Bitcoin or bank wire transfer.
Phil thought something didn't smell right, so he hung up.
Border Patrol Scam Red Flags
Neither the U.S. Department of Homeland Security (DHS) nor the U.S. Customs & Border Protection (CBP) accepts bitcoin or wire transfer payments. More importantly, they don't resolve money laundering or drug trafficking crimes by contacting suspects over the phone and demanding personal financial information.
Protect Yourself from a Border Patrol Scam
Phone numbers can be spoofed to make the caller ID reflect an actual government agency's name and phone number. So never answer these calls or return one left by a pre-recorded message. Instead, contact the CBP Information Center at 877-227-5511 to verify they were indeed trying to contact you about an urgent matter.
You can also report the incident to local police and the Federal Trade Commission.